Who doesn't love a good furniture transformation? These transformations are some of my all time favorites! I don't hate all the beginning pieces of furniture but I really love the final looks!
Before and after furniture transformations
This amazing refinish by Poppytalk is one of my all time favorites. Who would have imagined the final result after seeing that "before"?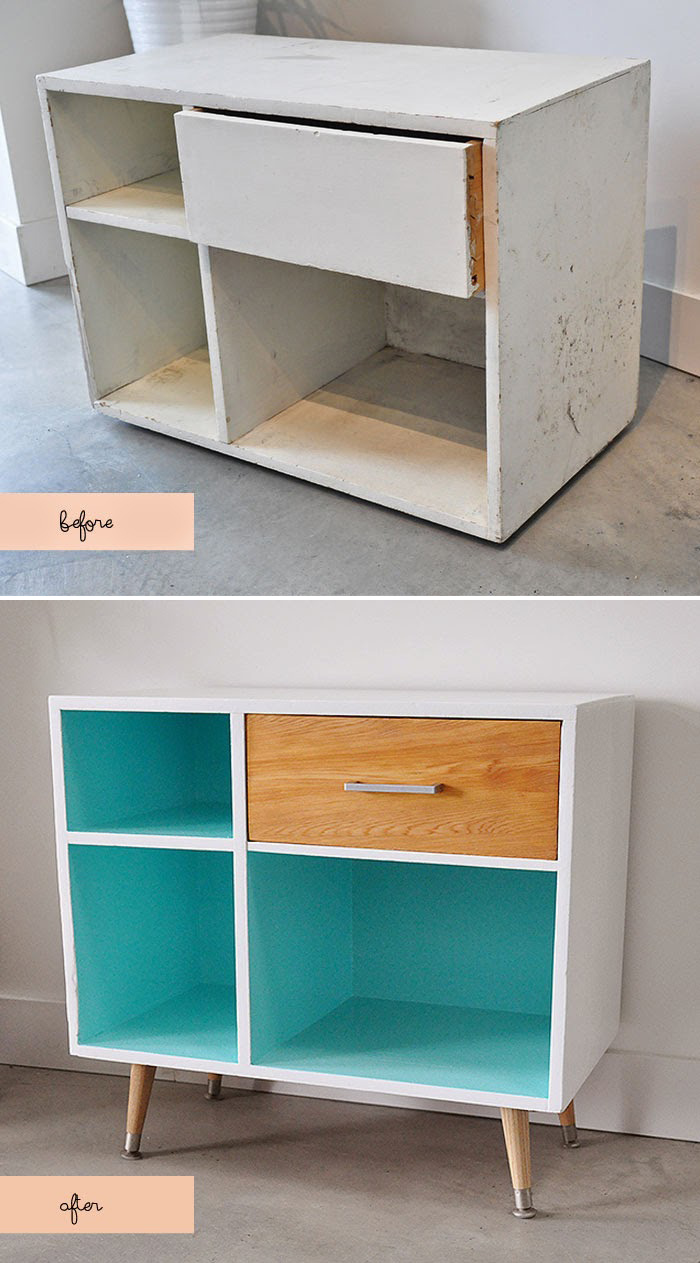 The Painted Hive put a lot of work into this makeover but the final result is really fabulous! It looks amazing!
The Weathered Door made a fantastic reverse dipped chest of drawers.
I normally don't love a shabby chic style paint job but I love the added touch of writing here by Artsy Chicks.
Wills Casa stained veneer furniture and it looks great!