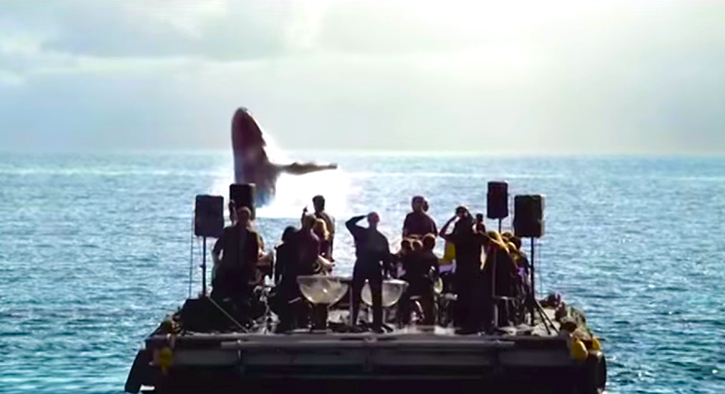 Listening to whales communicate is such a beautiful mystery of nature. It's breathtaking in itself but this love song was written especially for whales. An orchestra performs for whales and their response is so lovely. What happened was nothing short of breathtaking.
"Whale song is a form of communication," says Ben Welsh, executive creative director, M&C Saatchi Sydney. "It's a form of communication that the scientists at The University of Queensland have been able to decipher and learn. I was intrigued by this fact and so we asked ourselves whether it would be possible to emulate a male humpback: to write our own love song and then play it, using the instruments of an orchestra? Could we serenade a humpback ourselves? Then imagine what could happened if the whales were to hear our song. We thought that would prove that when it comes to communication, anything is possible."
Most of us (all?) will never have any experience like this. I'm so thankful they caught it on film! I only wish it was longer!
An orchestra performs for whales