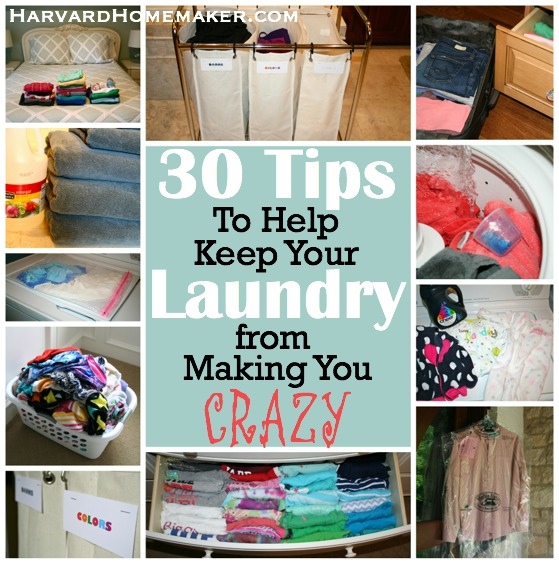 Wow! The Harvard Homemaker has so many great "aha" moment tips for laundry! Laundry may still be a headache but why not do it efficiently and in an organized way while teaching kids? These laundry tips will cause you to rethink the way you've been doing laundry all these years.
My favorite laundry tips:
Use a divided laundry sorter with color-coded tags for kids.
Store your ironing board in your closet instead of your laundry room.
Teach kids to set aside things with stains so they can be treated before wash.
Save time by washing delicates in a bag.
There are so many more great tips and commentary to help you. Definitely check out her 30 laundry tips!
You may also love: