Modern children's rooms can be anything from bold to whimsical. It can include pops of color and quirky typography. Decorating a child's room can be intimating as their aesthetic tends to change with age. Updating with new textiles, decals, bedding, and painted furniture are easy ways to change the attitude of the room. Modern kids bedrooms are fun and functional as well as stylish.
Today I am sharing a roundup of everything from rustic nurseries to cheerful rooms for tweens. Several reveal inspiring ways to make good use of space with room for two, three, or even four children. Happy inspiration!
25 Modern Kids Bedrooms You'll Adore
1. Cheerful blue and yellow boy's room via Apartment Therapy.
2. A small cheerful girl's room via design sponge.
3. Shared boy's room with green beds via a golden afternoon.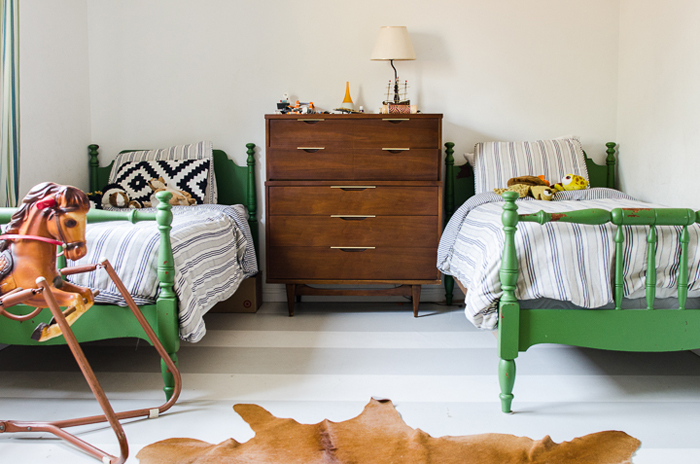 4. Tween daybed idea via Nicety Deco.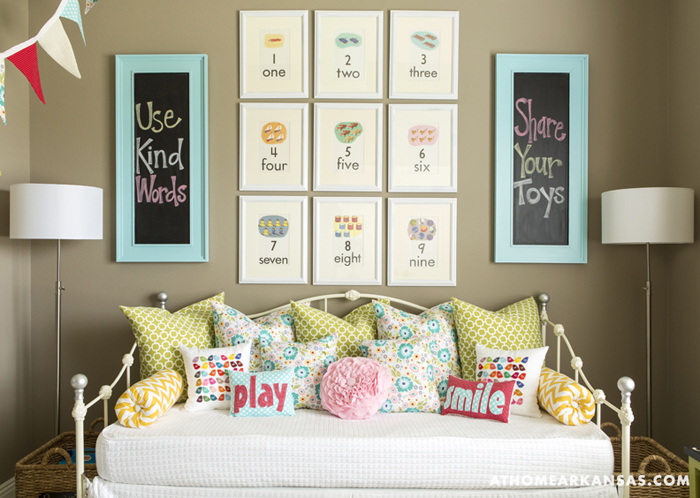 5. Neutral geometric wallpaper via Bobby Rabbit.
6. A child's dream! housebed via Paul & Paula.
7. Shared boys room in Brazil via Planete Deco
8. The perfect room for a tween with gold dot decals via Emily Henderson.
9. Toddler sleeping nook with a pop of color via Handmade Charlotte.
10. Neutral warm nursery with tree decal via The Marion House Book.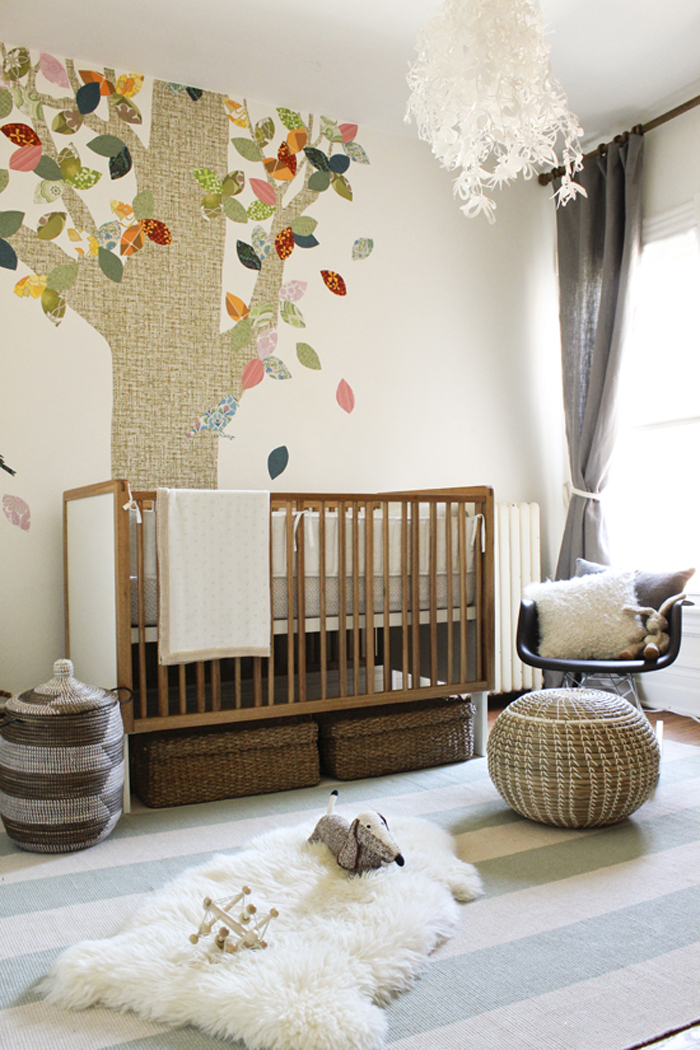 11. A girl's room with space to play via Paul & Paula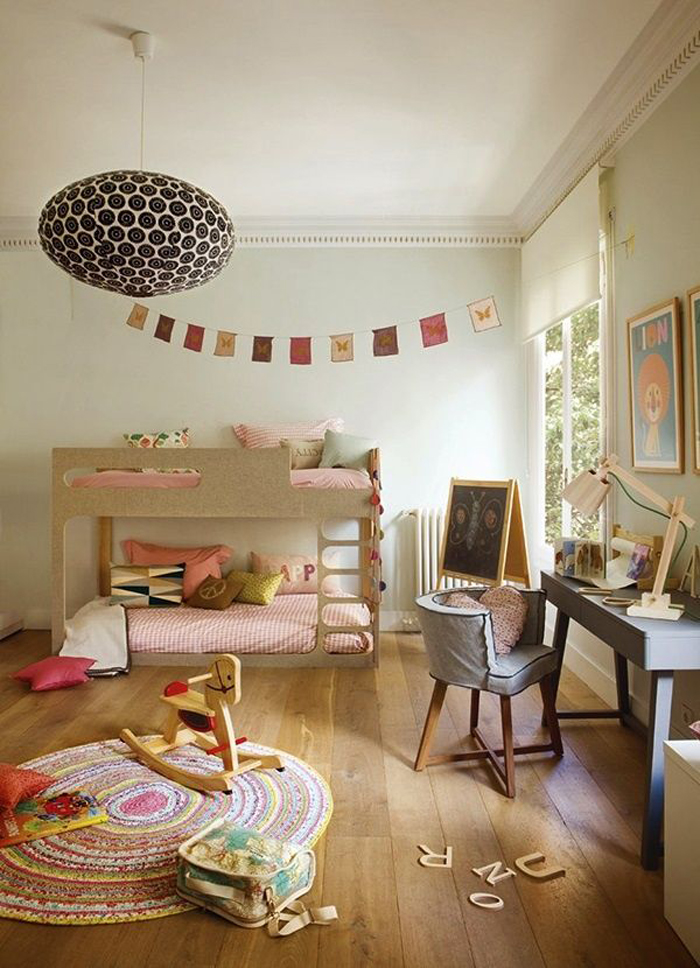 12. Industrial style bedroom with dark wood floors via Elina Dahl.
13. Neutral DIY double bunk via Handmade Charlotte.
14. Love the bold text! Sleep = Boring via Rafa kids
15. Black+white modern toddler bedroom via Nalle's House
16. Rustic modern nursery with wallpaper via Emily Henderson
17. Grey girl's bedroom with natural light via decor8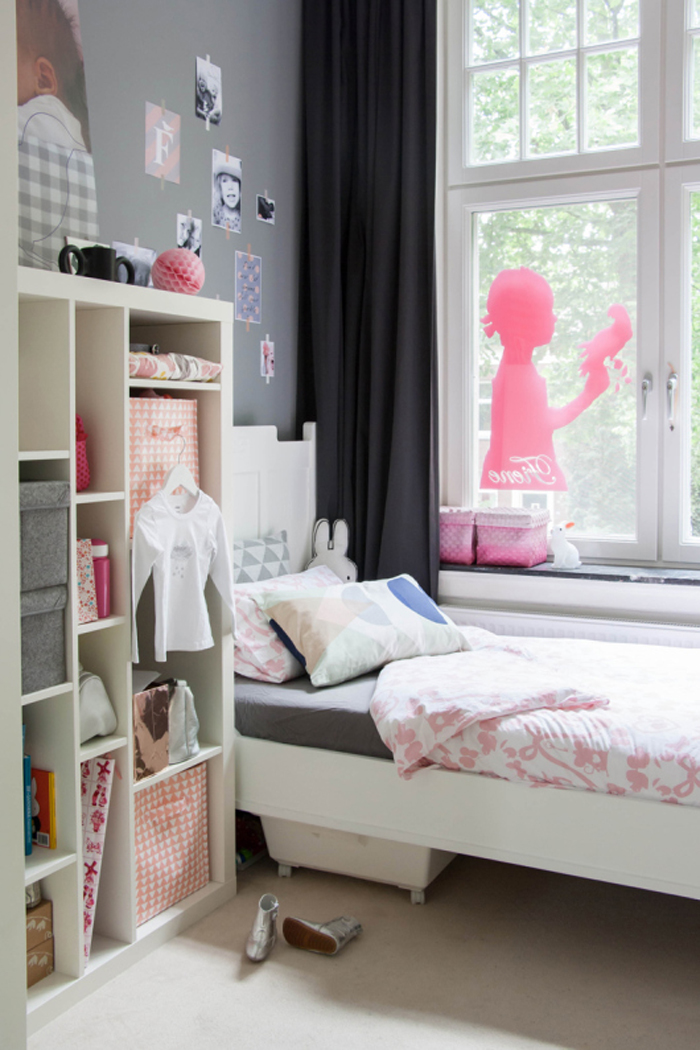 18. Dramatic pink curtains via Nicety Deco
19. Four girls share a room! via design mom
20. Minimal children's room in Belgium via decor8
21. A tween bedroom in soft pink via Oleander and Palm
22. Ikea bunk beds for 4! via the cottage mix
23. Bright and colorful pink + yellow paint via Charlotte Love
24. Dark blue toddler's room via Making it Lovely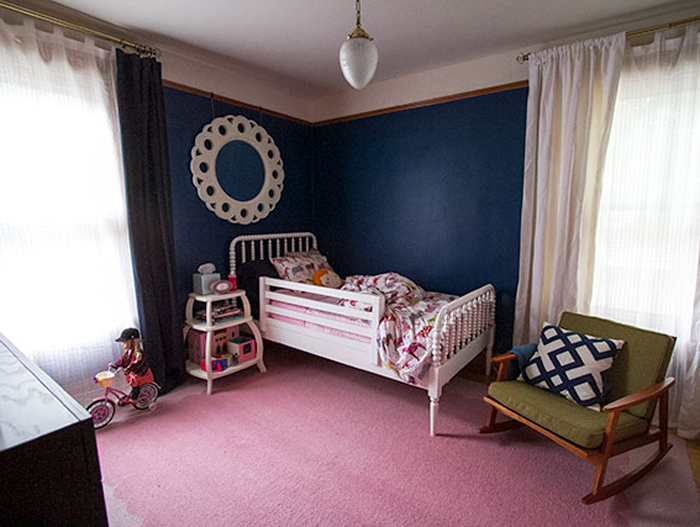 25. Fresh cream with green stripes via Nicety Deco.