I've been daydreaming about having an outdoor bed. It would be perfect for curling up with a book or just taking an afternoon nap with the kids. I can imagine it getting a lot of use at our house. While searching for inspiration I found 14 that I think you'll really enjoy as well!
Canopy Daybed | Design Lovefest
Yes, I'll take one of these! Simple but comfortable looking! Love those pillows, too! This takes up a part of the yard that was probably just wasted before. Great idea!
---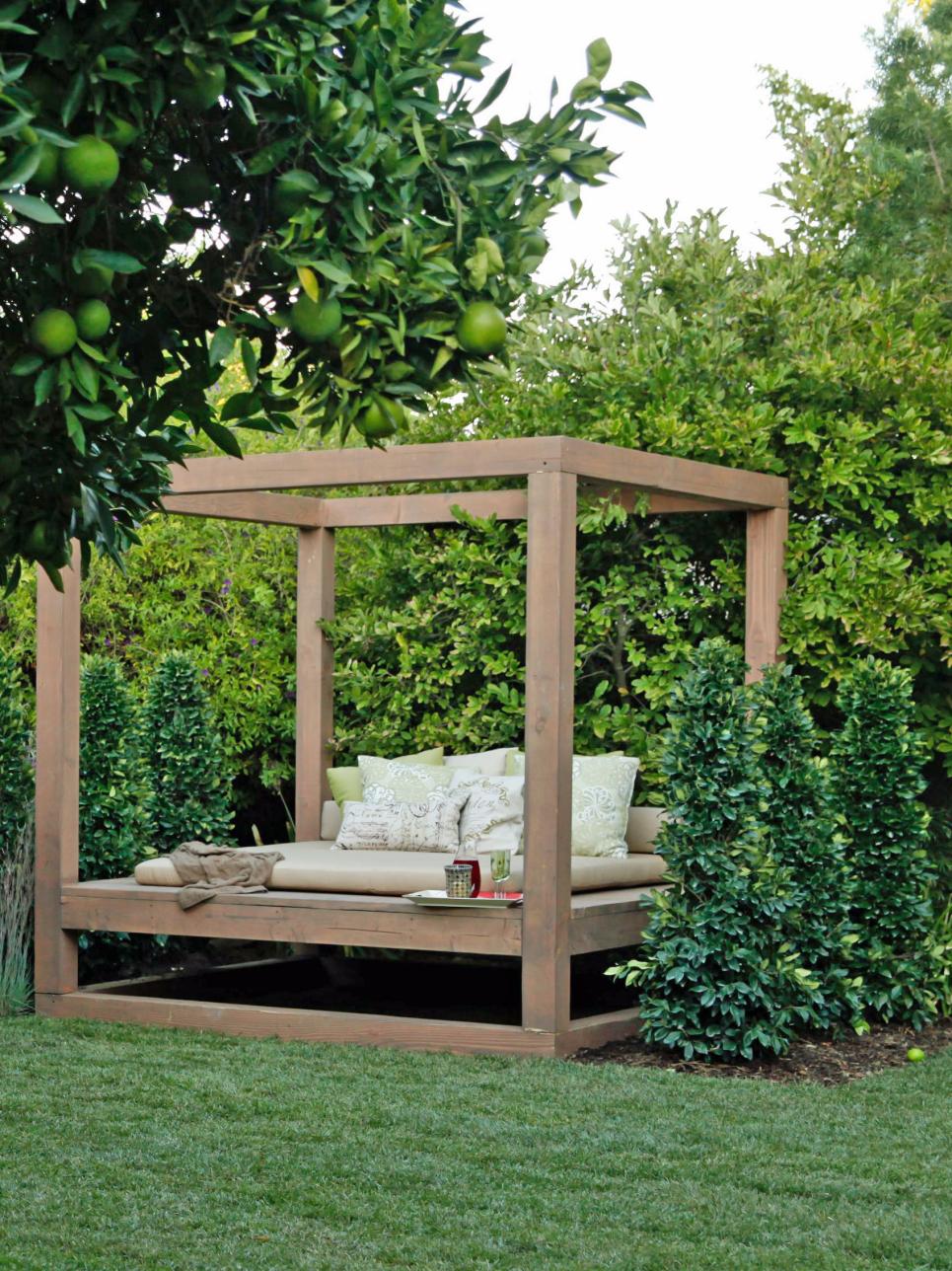 Sturdy Platform Bed | hgtv
If you're looking for a sturdy, permanent fixture in your yard, this is great! Drape some fabric for shade or keep it open for a little sunbathing.
---
If you're not into DIY or just want something with a smaller footprint, this 5 star lounger looks seriously heavenly.
---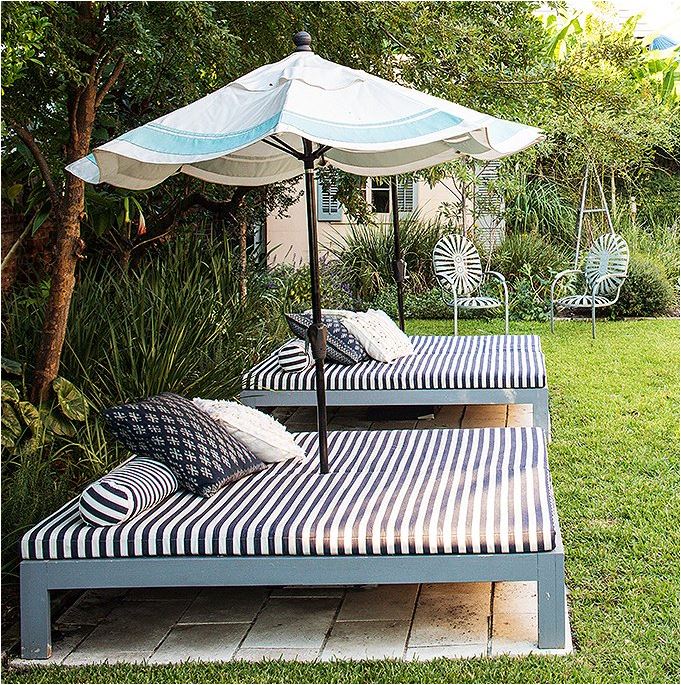 I love this simple outdoor bed. Just a simple frame (with an umbrella hole) and a couple mattresses. Perfect for any backyard.
---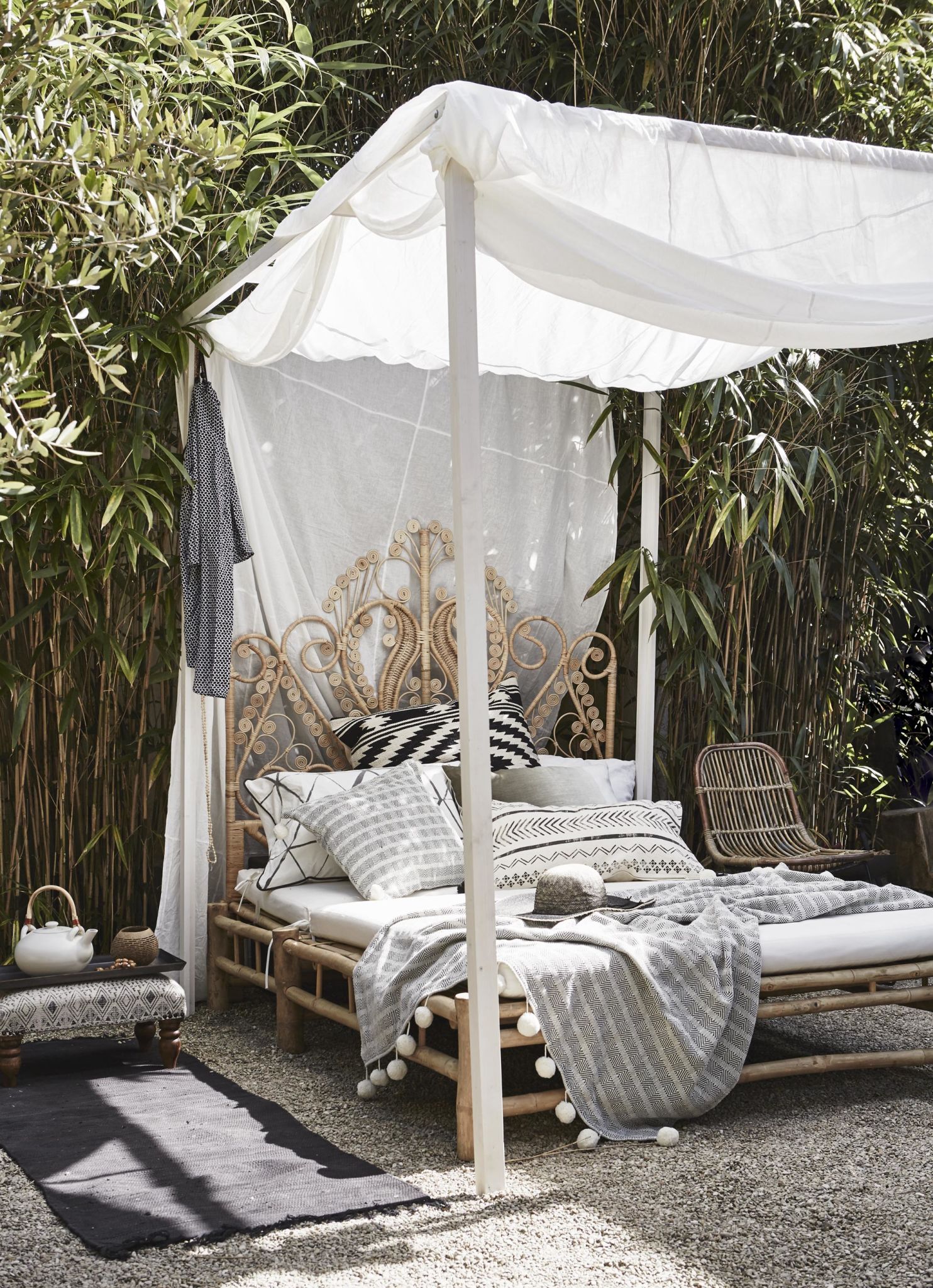 Casual Outdoor Bed | vtwonen
If you live somewhere tropics somewhere, this would be really fun. Not great where it rains but what a lovely place for a nap!
---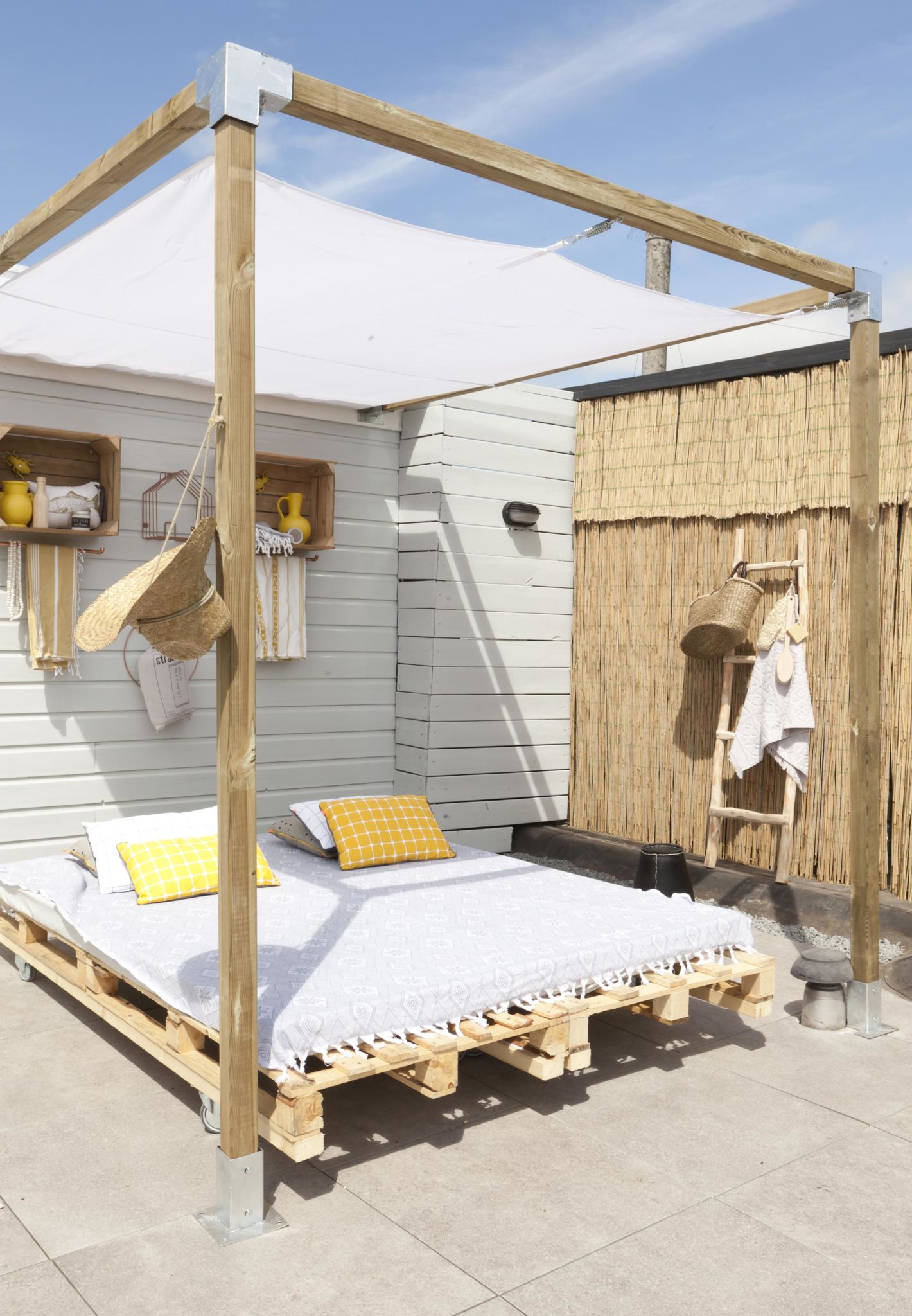 Makeshift Patio Bed | VTWonen
This whole patio style (click the source for more images) is like nothing I've seen! Simple and definitely DIY. What do you think?
---
Rustic Patio Bed | Style Me Pretty
The rustic charm of this daybed appeals to anyone who loves a little shabby elegance. Did you see the chandelier outside?
---
Another great non-DIY idea!
---
Hanging Daybed | My Scandinavian Home
I'm most interested in that tree behind the bed that appears to be in a bag? Anyone know what that is?? Love it!
---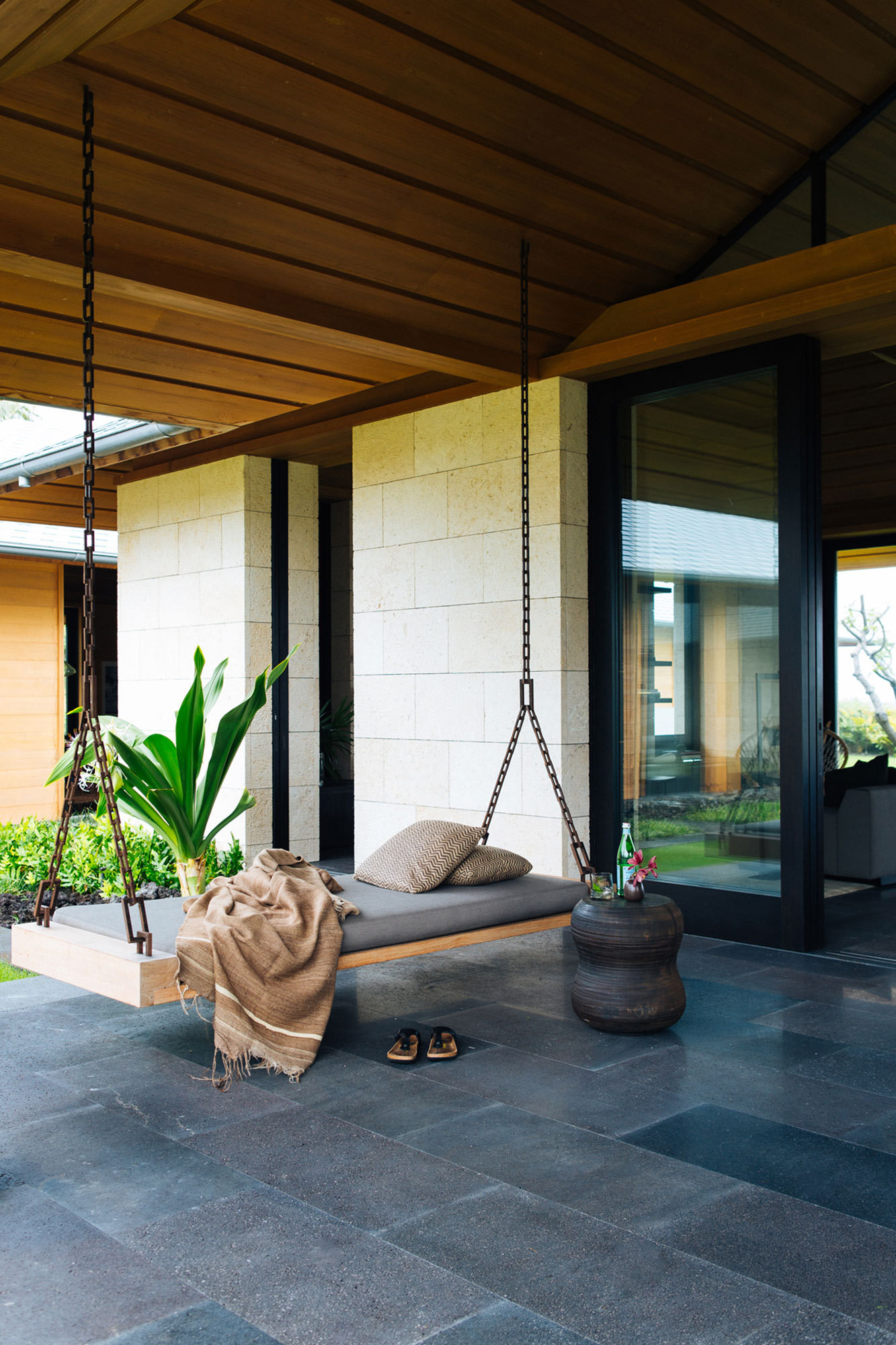 Minimal Chain Hanging Bed | Lonny
This lovely Hawaiian home has such a clean and minimal appeal. If you love minimalist design, this hanging bed is for you!
---
Spanish Style Rope Swing Bed | HouseBeautiful
Now THIS is my style. I love the look, completely! That tile patio looks like a dreamy place to spend an evening. That view!!
---
Blue hanging rope bed | Atlanta Homes
This looks like a lovely place to take an afternoon nap or just curl up with a good book. The covered porch area is lovely!
---
Another great option if you just want to buy something! This one would be great on any larger porch!