If you're going to be buying kids some gifts this year why not buy them something that will stimulate their brains! These are some of my favorite gifts that make kids think. Kids of all ages will love these!
---
Affiliate links are included in this post
Design and build 10 amazing moving machines - teach your bricks new tricks

---
Snap Circuits makes learning electronics easy and fun. Just follow the colorful pictures in our manual and build exciting projects such as AM radios; burglar alarms; doorbells and much more.
---
We all know it's wonderful to read bedtime stories to kids, but what about doing math? Many generations of Americans are uncomfortable with math and numbers, and too often we hear the phrase, "I'm just not good at math!" For decades, this attitude has trickled down from parents to their kids, and we now have a culture that finds math dry, intimidating, and just not cool.
Bedtime Math wants to change all that. Inside this book, families will find fun, mischief-making math problems to tackle―math that isn't just kid-friendly, but actually kid-appealing. With over 100 math riddles on topics from jalapeños and submarines to roller coasters and flamingos, this book bursts with math that looks nothing like school. And with three different levels of challenge (wee ones, little kids, and big kids), there's something for everyone. We can make numbers fun, and change the world, oneBedtime Math puzzle at a time.
---
Finally, a way to learn chess without stress! The secret? An innovative deck of action cards. Each depicts a chess piece and how it moves. Once you become comfortable with the moves and powers of each chess piece, you can flip the two-sided board over and play standard chess. Includes rules for two variations of playing using the action cards, and all the necessary rules for standard chess.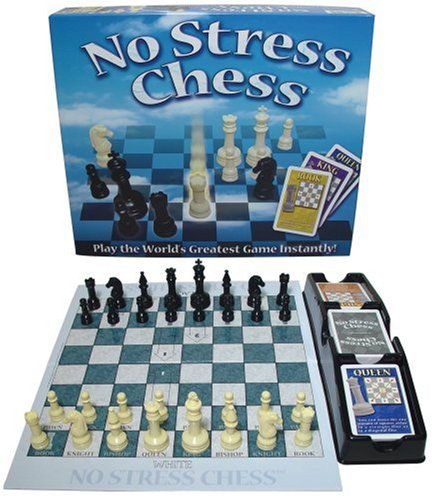 ---
Math War is an exciting way for children to learn simple addition and subtraction equations while having fun. Players take turns laying down cards and giving the answer to the problem on their card. The highest correct answer takes the trick.
---
The newest edition of Brain Quest invites players to answer questions at their grade level. Each card has 6 questions from grades 1-6. The winner is the first to collect a chip in Science Math Art Reading and The World. Game encourages kids of different ages to compete on equal grounds.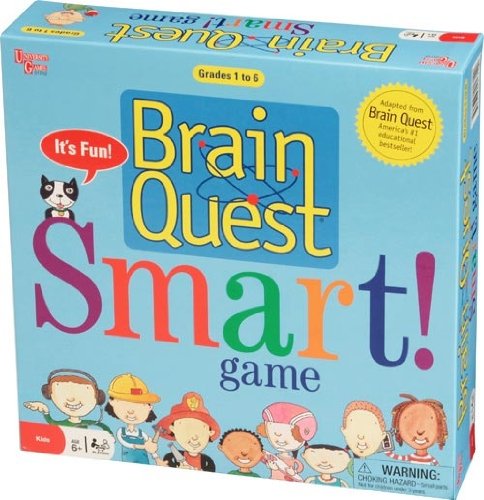 ---
Sumoku is a unique crossword-style game with numbers. Players add up their numbered tiles to a multiple of the number on the die. Scores grow with every connected row and column.
---
Double Shutter requires strategic choices and a good dose of luck! Roll the dice and knock down a combination of numbered tiles that equals the rolled number. Play until there are no tiles left to equal the dice. The ultimate goal is to knock down two rows of tiles.
Create a world-class composition in minutes! No musical experience necessary; Invented by Philip Sheppard, world-famous composer and cellist.